My Club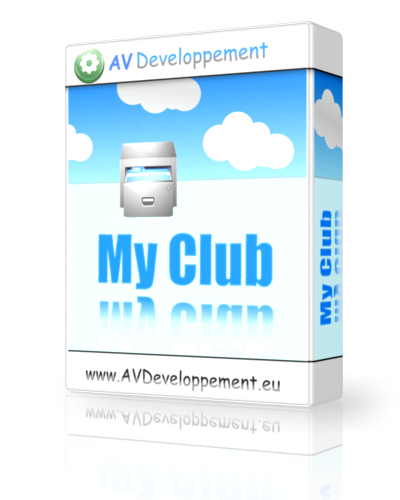 Do you have a club, an association, a small company?

This software allows to create and manage a list of customers, members. Create and manage membership cards, loyalty.
Create and manage quotes, invoices, etc.
With its advanced multi-planning system, managing the schedule of your members and employees becomes easy.

Available totally free, a simple registration on this site allows you to obtain licenses for all your workstations, renewable without limit.

Participate in its development, suggest improvements, report errors. We are at your service and responsive, a support by ticket and our contact form are at your disposal.

Each card has its own barcode, you can use a barcode reader to automatically locate it in the database.
To laminate paper printed cards many solutions exist, you can also print hard plastic cards with an inkjet printer or a special card printer.

Sample database and invoice printing templates, maps are available in downloads.